In our webportal all collected data from modules, String Readers and Gateways are analyzed, processed and displayed in an easily understandable form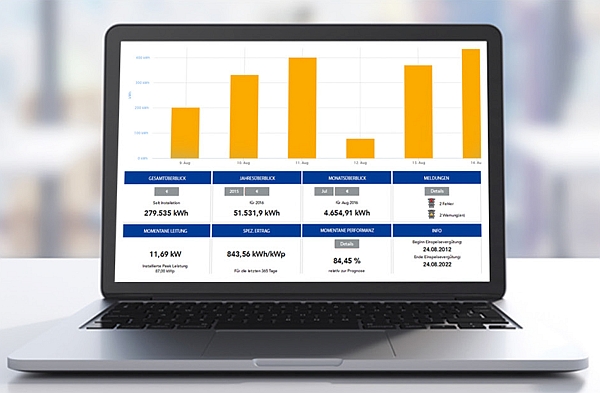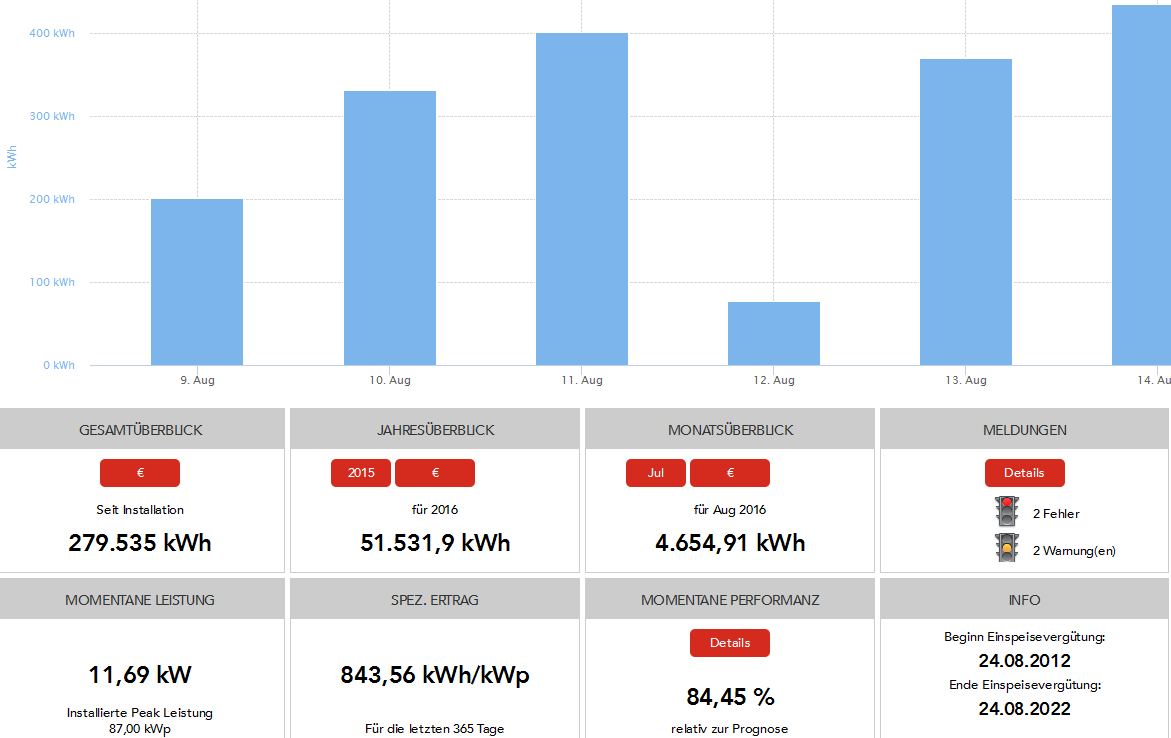 In the overview all relevant values are available at a glance. On demand several plants can be displayed for comparison:
Evaluations can be found in tab "Monitoring & Analysis": graphical display as well as kind of data and period of time is selectable: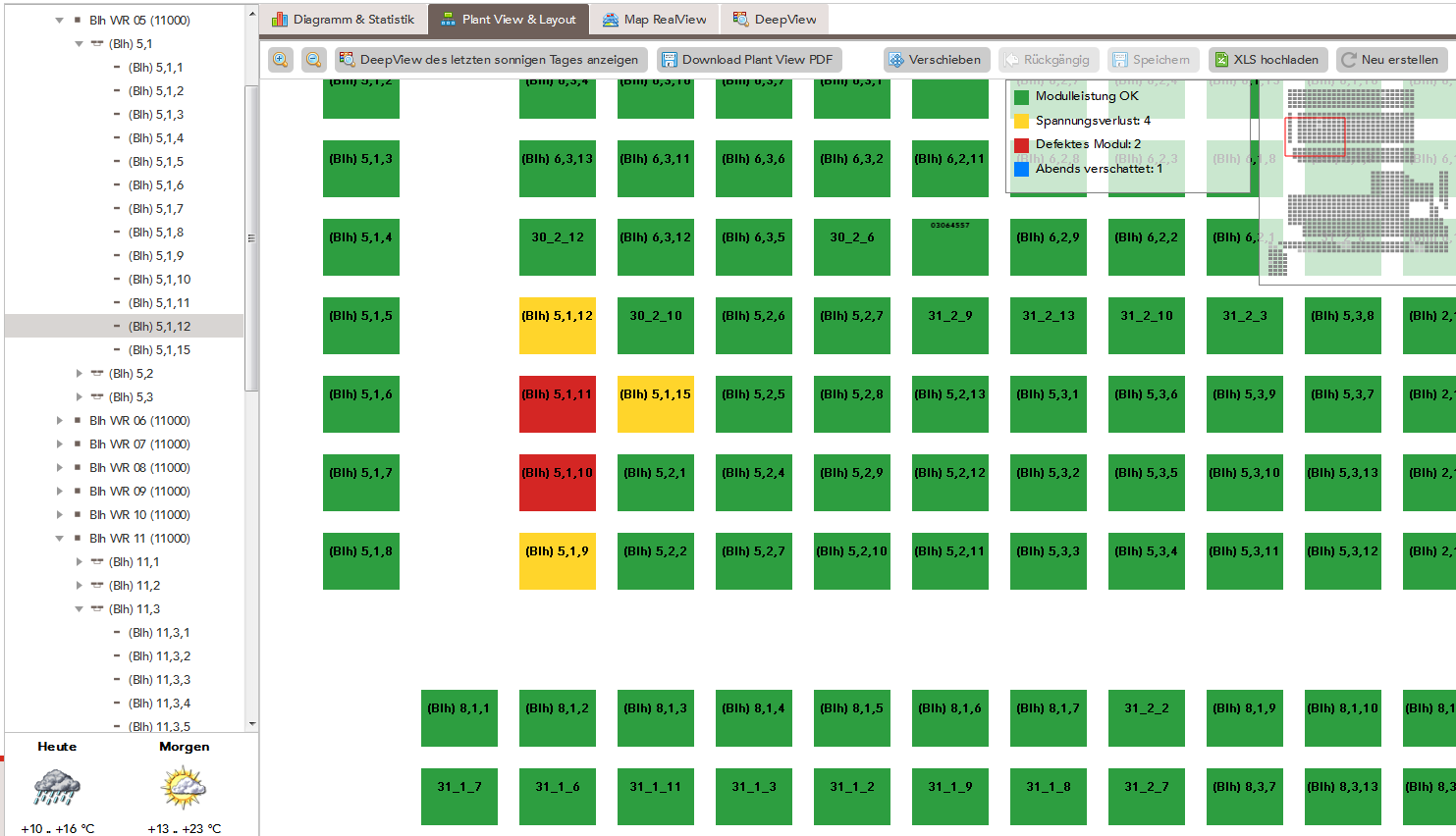 The "Plantview" shows all modules according to the module plan - and displays, which are functioning and which have problems:
If several modules including a defective one are selected, you receive a good comparison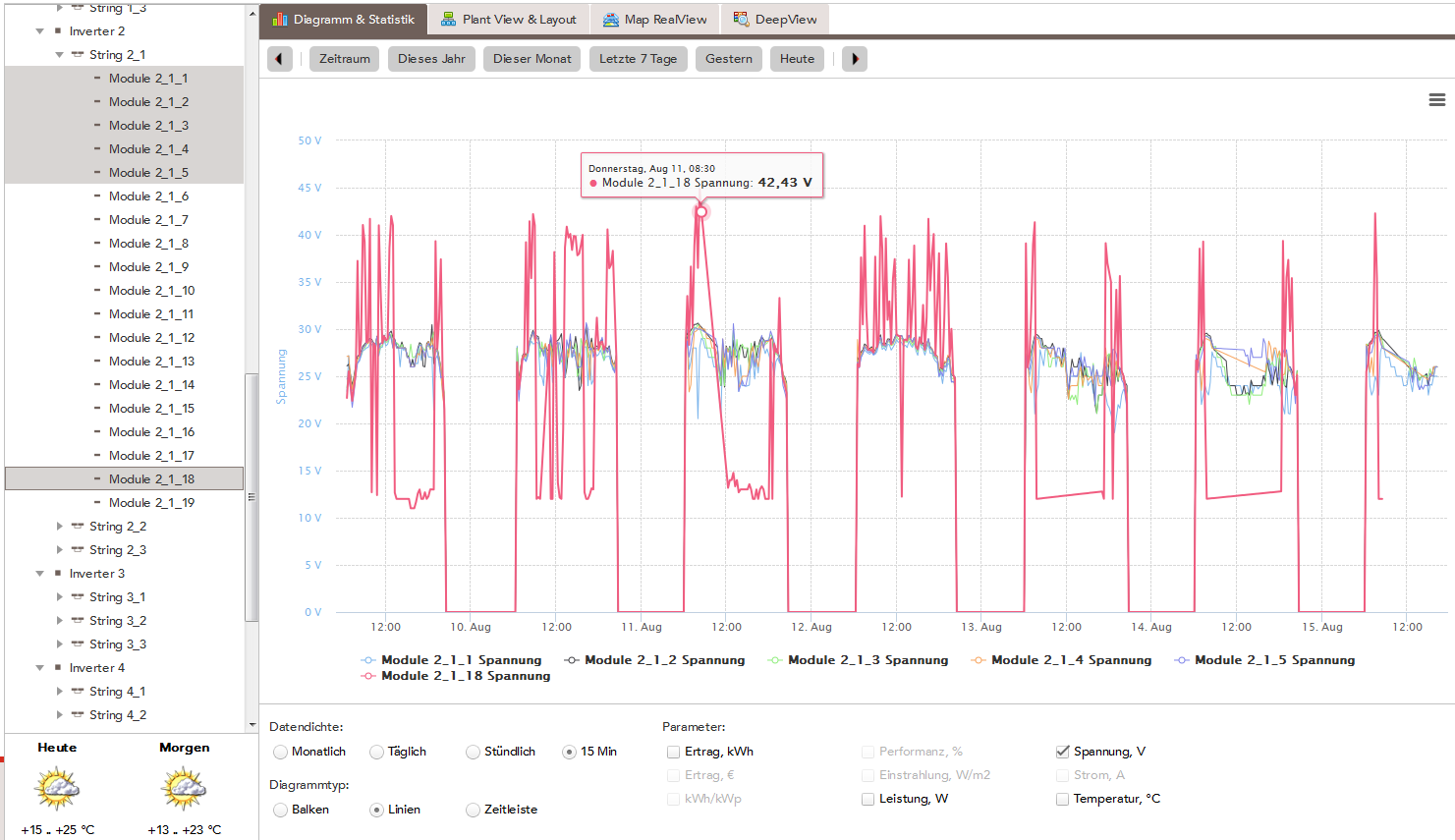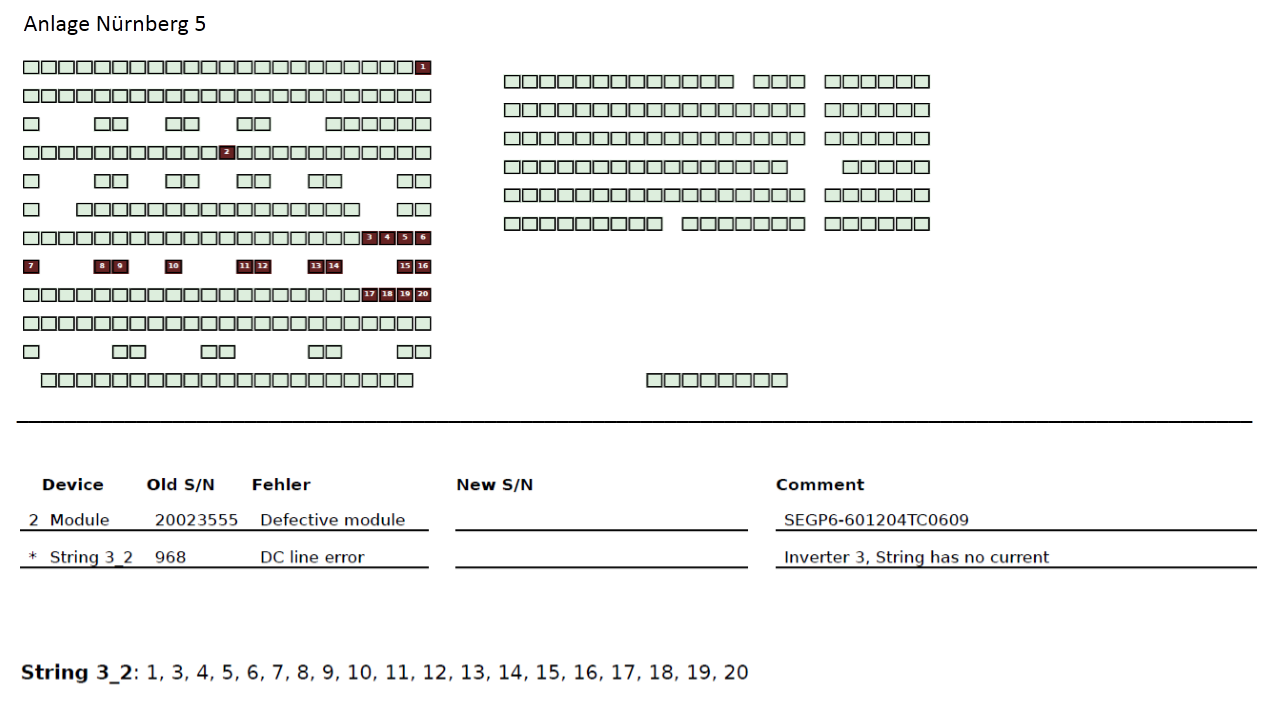 In this screenshot one module (red line) is obviously defective. The analysis not only shows that, and which, module is defective, but what the problem is as well (PID, defective diode, cell crack, etc.)..

If a problem is identified, it is very easy to decide over taking an action or not, as all information for this decision is provided. The operator can choose to delay cleaning actions, or have a minor defect repaired during the next major service, or exchange a module immediately, etc.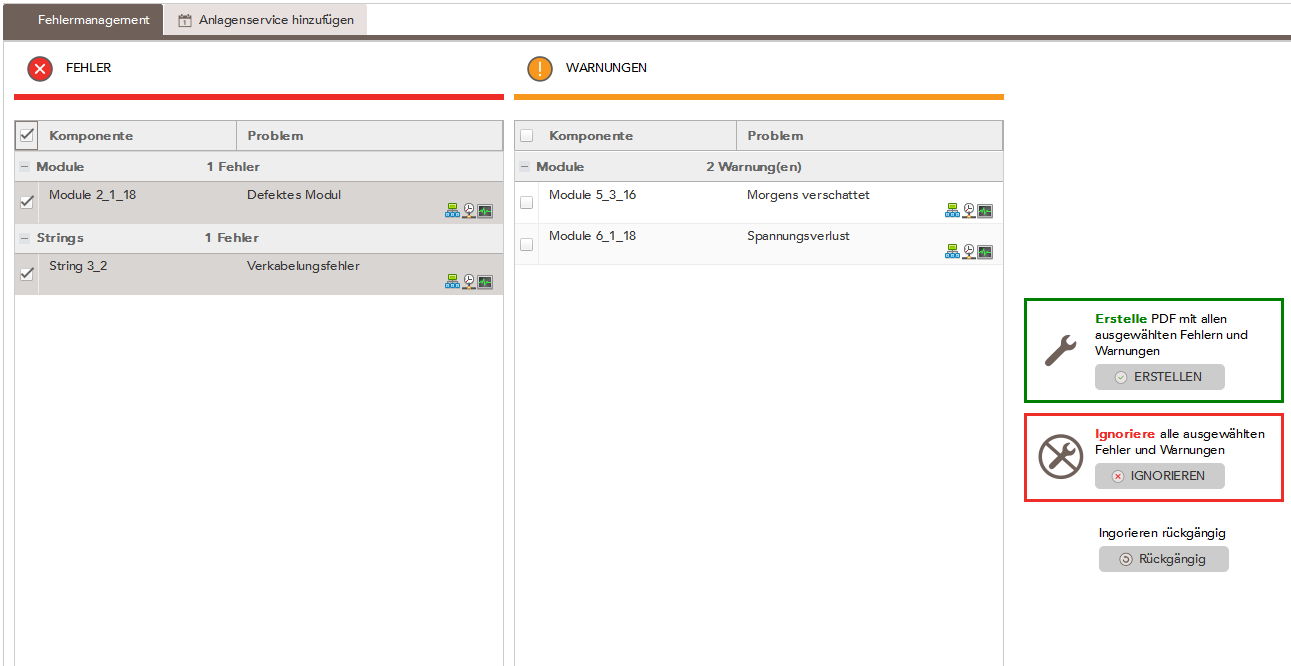 Having chosen to replace a module, a report for the service is generated at the push of a button. With this, the service technician can handle the issue easily and quickly: