Bad Staffelsteiner Innovationspreis

As early as 2010 the SunSniffer technology won the 2nd Innovation Award at the renowned photovoltaic symposium in Bad Staffelstein. Held once a year, it is rated as the "mecca of the solar industry" by experts because here current and future trends in the solar sector are presented. After completing a thorough selection process, an international jury of experts concluded that SunSniffer had proven itself to be one of the most significant milestones in the development of the photovoltaic sector.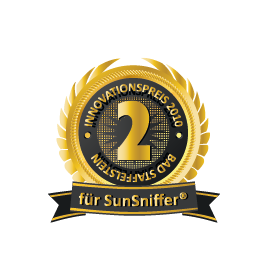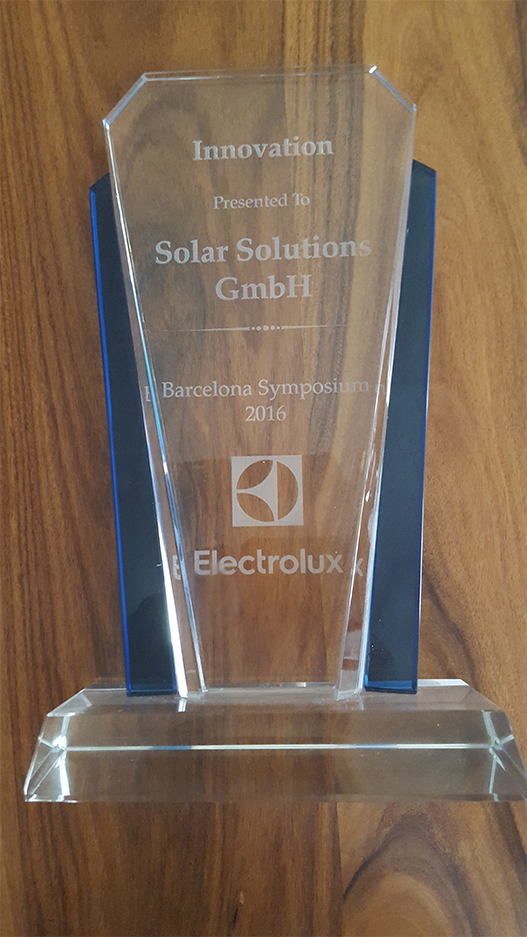 Electrolux Innovation Award / Electrolux Sustainability Award

In 2016 the licensee AEG Industrial Solar (Solar Solutions GmbH) won two intragroup awards: one for innovation and one for sustainability.
SunRISE TechBridge Challenge II

In 2017 Fraunhofer Institute, Greentown Labs and DSM awarded outstanding solutions of reducing levelized cost of electricity for PV systems. SunSniffer won it its class!