The Brain of SunSniffer: How Does Our Software Work?
The brain of SunSniffer consists of 3 components: Comparison, Simulation und Fingerprint-Tracking. Those three calculation methods work independently from each other and parallel to each other.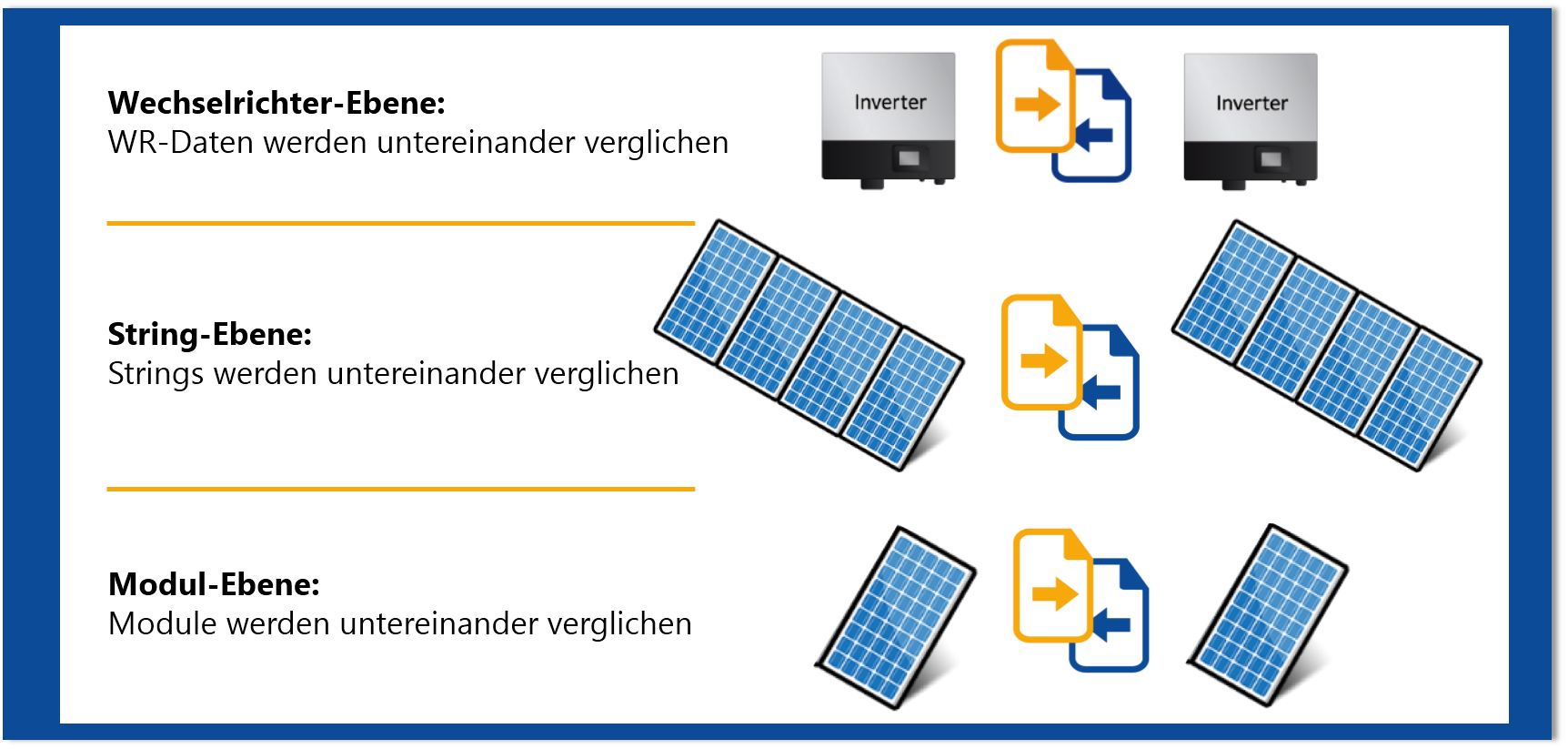 1. COMPARISON
---
We collect data of each module, each string, and each inverter: voltage and temperature from modules, voltage and current from strings and current from the inverter.
All data then is compared to each other on every level, which shows even the slightest deviations instantaneously.
2. SIMULATION
---
A simulation engine works bottom-up and provides comparisons between the desired and actual values: not only are modules compared with each other, but the desired values, excluding irradiation and temperature distortions, are also included. Besides the measurement of the module temperatures the referential cells we use provide exact information on the irradiation prevailing on the plant site. Basic to the calculations are the individual flasher data. In addition, historical data is used as well to detect for example recurring effects like shading situations in springtime or fall, which are due to flat irradiation angles.


3. FINGERPRINT TRACKING
---
Our technology is able to recognize error patterns by means of artificial intelligence. SunSniffer detects each error according to its individual "fingerprint", and even so far unknown errors can be analyzed and identified. Thus it is possible with our technology to detect each defect according to its specific characteristics and to see exactly which module is concerned.
AS SOON AS AN ERROR HAS BEEN RECOGNIZED, THE WEBPORTAL SHOWS IT:
---
In this case: loss of voltage at 4 modules, and 2 are defective.