The development of SunSniffer has been continuously and scientifically monitored, not only by its own experts but also in collaborations with universities and scientific institutions: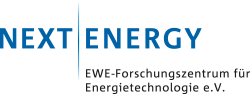 NEXT ENERGY is an independent affiliated institute of the University Oldenburg under the umbrella of the non-profit society "EWE-Forschungszentrum für Energietechnologie e.V.".
Together with Next Energy the simulation engine was developed and several publications have been released in the context of EU PV SEC 2015/2016.

Website: www.next-energy.de
Solar Computing Lab (SCL)
The Solar Computing Lab of University of Applied Science Bielefeld, Campus Minden, is an interdisciplinary project connecting engineering sciences, physics and information technology, as well as research and teaching.
Joint projects concern cooperations and publications in the context of EU PV SEC 2015/2016, but bachelor and master theses.

Website: www.fh-bielefeld.de/minden/it-lehrraeume/solar-computing-lab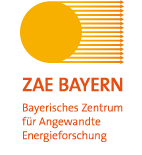 The Bavarian Center for Applied Energy Research ("Bayerische Zentrum für Angewandte Energieforschung") is one of the leading institutes of applied energy research. It combines excellent research with excellent implementation of the results into economic practice.
Cooperations in particular relate to verification of error detection by comparison with IR drone overflights.
Website: www.zae-bayern.de
Solar Energy Research Institute of Singapore.
SunSniffer technology is thoroughly tested there at present.
Website: www.seris.sg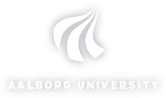 Photovoltaic Sytems Research Programme focuses on grid connected systems. Main research topics are the detection and characterisation of errors in modules and plants, control and structure of inverters, and grid integration themes of small size as well as of utility size plants.
Next collaborative project concerns error detection based on MPP trackers, using data of SunSniffer.
Website: www.et.aau.dk/research-programmes/photovoltaic-systems