Bad Staffelsteiner Innovationspreis

Already in 2010 the SunSniffer technology has won the 2nd Innovation Award at the renowned photovoltaic symposium in Bad Staffelstein. Held once a year, it is rated as "mecca of the solar industry" by experts because here current and future trends in the solar sector are presented. After completing a thorough selection process, an international jury of experts concluded that SunSniffer had proven itself to be one of the most significant milestones in the development of the photovoltaic sector.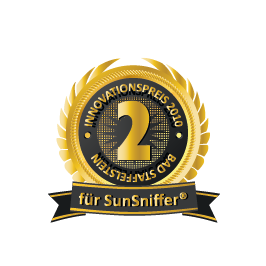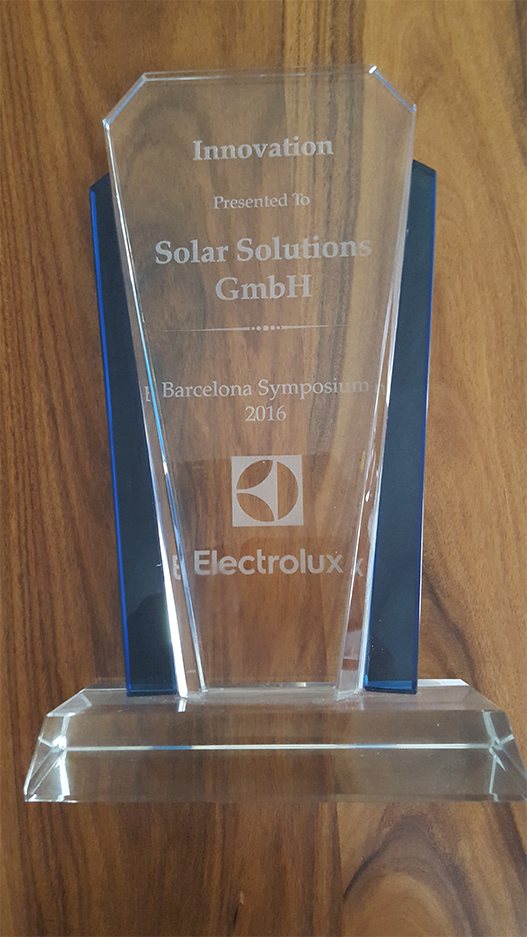 Electrolux Innovation Award / Electrolux Sustainability Award

2016 the licensee AEG Industrial Solar (Solar Solutions GmbH) has won two intragroup awards: one for innovation and one for sustainability.
Contact us
SunSniffer GmbH & Co. KG
Ludwig-Feuerbach-Str. 69
90489 Nürnberg
Germany
Phone: +49 (0)911 993 992 0
Mail: This email address is being protected from spambots. You need JavaScript enabled to view it.
Quick Links